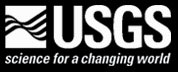 The URL for the Sediment Mapper Data Portal website has been replaced. Please update your bookmarks.
This website, the Sediment Data Portal, has been deprecated as of May 15, 2020.
All data accessible through the Sediment Data Portal are also available on NWISWeb (https://waterdata.usgs.gov/) and will remain so in perpetuity. This website now redirects to NWISWeb.
Please direct any questions about sediment data to Casey Lee (cjlee@usgs.gov) and any questions about this web application shutdown to gs-w-iow_po_team@usgs.gov.