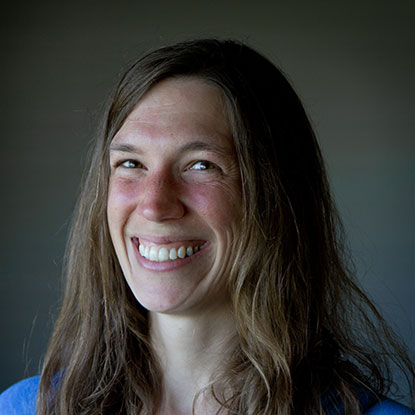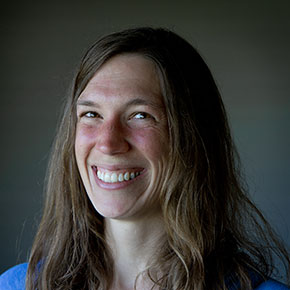 Megan Hines
Scientist III
Megan Hines
Scientist III
Contact
USGS Center for Integrated Data Analytics
8505 Research Way
Middleton, Wisconsin 53562
Phone: 608-821-3917
Email: mhines@usgs.gov
Areas of Expertise
Research Data Management | Geographic Information Systems | Web Mapping | Database Management | Community Organizing
Current Work
WDNR Mobile
iPlover
Grand Canyon Monitoring
Groundwater Monitoring Network Data Portal
Water Quality Portal
Publications
2014
M. D. Jankowski, R. E. Russell, J. C. Franson, R. J. Dusek, M. K. Hines, M. Gregg, and E. K. Hofmeister (2014) Corticosterone Metabolite Concentrations in Greater Sage-Grouse Are Positively Associated With the Presence of Cattle Grazing. Rangeland Ecology & Management: May 2014, Vol. 67, No. 3, pp. 237-246.
2013
Hines, Megan, Benson, Abigail, Govoni, David, Masaki, Derek, Poore, Barbara, Simpson, Annie, and Tessler, Steven, 2013, Partnering for Science; Proceedings of the USGS Workshop on Citizen Science: U.S. Geological Survey Open-File Report 2013–1234, 51 p., available online at http://pubs.usgs.gov/of/2013/1234/
2012
Green, D.E., Hines, M.K., Russell, R.E., and Sleeman, J.M., 2012, U.S. Geological Survey, National Wildlife Health Center, 2011 report of selected wildlife diseases: U.S. Geological Survey Scientific Investigations Report 2012–5271, 32 p. plus 1 app., available only at http://pubs.usgs.gov/sir/2012/5271
2011
Xiaojin Zhu, Jun-Ming Xu, Christine M. Marsh, Megan K. Hines, F. Joshua Dein, Machine Learning for Zoonotic Emerging Disease Detection, ICML 2011 Workshop on Machine Learning for Global Challenges, Bellevue,WA, USA, 2011.
Presentations
2013
2012
2011